With its origins in Thailand, "Elephant (Kokiri)" has also become one fo TMK's leading brands. The Elephant symbolizes trust, longevity, and honor in Thailand. Kokiri brand promises to provide reliable food with true heart and sincerity in taste.
Superfood from the sea that captivates the palates of the world.
High in protein and vitamins yet low in calories, seaweed aims to be next generation of superfood.
Seaweed is a type of seaweed that grows in clean waters, and under very specific conditions. Proper growth depends on ideal water temperature, salinity, sunlight and current movement.
Korean seaweed makes up half of the world's dried seaweed market, and is recognized for its superior quality due to sanitary growth environments and excellent processing technology.
In Korea, where a staple food is rice, seaweed is widely used for rice side dishes, but in other parts of the world it is a popular snack food.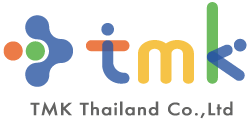 TMK symbolizes corporate intent that although Thailand (T) and Korea (K) are far from each other, the company's people (M) serve as a bridge as they strive to create excellent products. In the people's efforts, they embody TMK's philosophy, "It always develops with confidence and principle," as well as its corporate motto of confidence, principle, and creation.